Mobile Gallery Service
We deliver the artwork to your doorstep to check on your own walls then you decide! NO STRINGS ATTACHED!
Sale!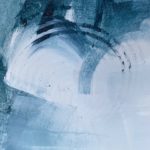 Vivacity 2
AED 5,000
Contemporary abstract painting in monochromatic palette, perfect for your home or office space.
Dimensions:
H: 153cm
,
W: 122cm
,
D: 1.5cm
.
*Please click on image for more details on the artist's technique and colours used.
*Kindly note that variations to the image shown may occur as these are hand painted products.
Seller: Artchic
Location: Dubai
In stock
Subscribe & Stay Up To Date