Mobile Gallery Service
We deliver the artwork to your doorstep to check on your own walls then you decide! NO STRINGS ATTACHED!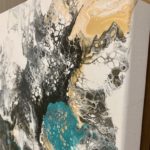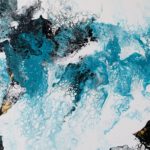 Teal Bloom
AED 1,650
This abstract painting is an acrylic fluid art inspired by the sea. Colours are great to match with any modern interior space. White, teal blue, black and touch of gold are used on white background. It is on a thick canvas and doesn't need frame but modern frame will suit the style if you wish to frame it.
Dimensions:
H: 90cm
,
W: 120cm
,
D: 4cm
.
Medium:
Acrylic, Mixed Media
Rooms:
Bedroom, Common Areas, Dining Room, Living Room
Shape:
Horizontal, Vertical
*Please click on image for more details on the artist's technique and colours used.
*Kindly note that variations to the image shown may occur as these are hand painted products.
Seller: Artchic
Location: Dubai
In stock
Subscribe & Stay Up To Date