Mobile Gallery Service
We deliver the artwork to your doorstep to check on your own walls then you decide! NO STRINGS ATTACHED!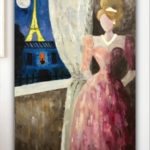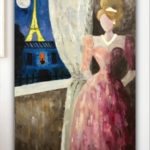 Nights of Paris
AED 2,300
This painting describes an elegant lady hides behind a window the moment she sees her true love looking at her from his window on the other side at midnight in Paris
Dimensions:
H: 100cm
,
W: 70cm
,
D: 2cm
.
Rooms:
Bedroom, Common Areas, Dining Room, Living Room
*Please click on image for more details on the artist's technique and colours used.
*Kindly note that variations to the image shown may occur as these are hand painted products.
Seller: Artchic
Location: Dubai
In stock
Subscribe & Stay Up To Date