Mobile Gallery Service
We deliver the artwork to your doorstep to check on your own walls then you decide! NO STRINGS ATTACHED!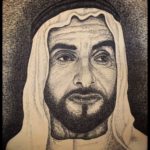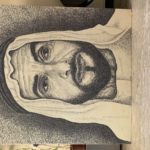 Father of Nation
AED 14,900
This the special painting , there is not any color or brush is uses to create this masterpiece, only ink stamp were used to create entire painting and almost two month took to finish this masterpiece. Only stamp pad ink and stamp made with text the 48 th national day of UAE. This masterpiece artwork is creates on white piece of plywood
Dimensions:
H: 110cm
,
W: 110cm
,
D: 1cm
.
*Please click on image for more details on the artist's technique and colours used.
*Kindly note that variations to the image shown may occur as these are hand painted products.
Seller: Artchic
Location: Dubai
In stock
Subscribe & Stay Up To Date