Mobile Gallery Service
We deliver the artwork to your doorstep to check on your own walls then you decide! NO STRINGS ATTACHED!
Sale!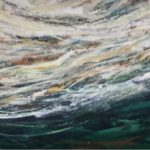 Featured!
Beautiful Mind -10
AED 1,950
Title: Beautiful Mind - 10 120x90 cm High quality Acrylic on deep edge canvas ready to hang 1700AED including free viewing (withtin Dubai) and free delivery across the UAE Video to show details available upon request
Dimensions:
H: 90cm
,
W: 3cm
,
D: 120cm
.
*Please click on image for more details on the artist's technique and colours used.
*Kindly note that variations to the image shown may occur as these are hand painted products.
Seller: Artchic
Location: Dubai
Subscribe & Stay Up To Date